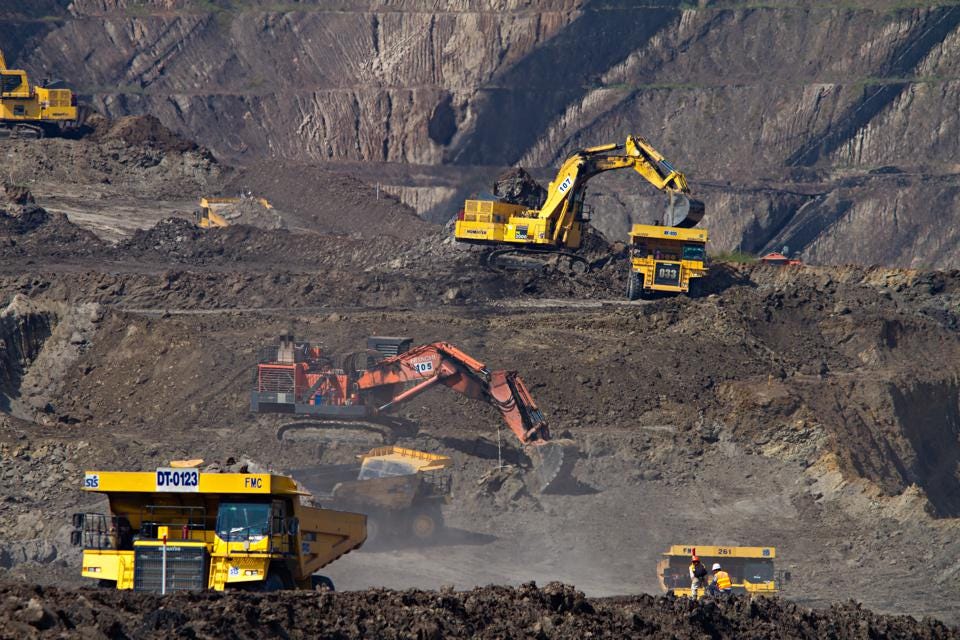 By Antonio
5 Essential Contributions of Engineers to the Mining Industry
Engineers have been essential in keeping Australia's economy afloat amidst the pandemic. This is because it boosted, supported, and empowered the mining industry to be in business day in and day out despite the raging spread of COVID-19. The mining industry greatly helped in ensuring that Australia's economy stays strong by contributing $202 billion to last year's GDP. Western Australia even recorded a massive increase in mineral sales despite the global pandemic. Such development simply further proves that Australia's mining industry will always be one of its key industry players that play a large role in maintaining the country's steady economic growth. This is not possible without the help of the engineering industry. In this post, we'd enlist the most important contributions of engineers to the mining industry.
Mining and Engineering: 150 Years of Collaboration
It was the Egyptians and Sumerians who first mined for gold and silver 6,000 years ago. But first mining efforts were made by humans 2.6 million years ago to search for stones for the creation of tools. Mining only ever bloomed as an industry some 10,000 to 7,000 years ago and it has engineers to thank. The continuous progress in the creation of technology to make complex mining tasks possible is simply impressive. The following are important technological innovations that mining engineers made possible:
1. Condensation chamber – this invention gave birth to the Industrial Revolution
2. Steam engine – this invention allowed for the easy raising of water and heavy loads
3. Safety lamps – safety lamps were made possible to allow for easy core extraction with adequate lighting.
4. Locomotive – locomotives were invented for the easy transport of ores
5. Dynamite – dynamites were first used in mining to allow for the easy breaking of rocks
5 Essential Contributions of Engineers to the Mining Industry
To date, engineers still work closely with the mining industry. So much so that their most important contributions are as follows:
Contribution #1: Production of Specialized Components
No mining project can ever push through without the specialized creation of components that engineers produce for different machines and tools necessary for the industry's smooth operation. Engineers have the technical expertise to speedily come up with unique parts and tools to boost and improve daily operational efficiency. The mining industry has engineers to thank for the availability of specialized components for the following:
highwall miners
dragline excavators
bucket wheel excavators
scrapers
loaders
Providing precise components for the mining industry requires meticulous work. Experienced engineering firms like the Bendtech Group even go out of their way to send experts to do fieldwork to come up with the best possible solution for each operational need. With engineers at work, all mining tools and machinery are always impeccably customized and optimized for flawless operation.
Contribution #2: Industry-specific Maintenance
No other industry can provide better maintenance to the mining industry than the engineering industry. Engineers always provide precise, distinct, and excellent maintenance work to ensure that all mining tools and machinery are in top shape at all times. This is made possible through regular maintenance work that evaluates the performance of each tool and machinery. This can only be done by expert engineers that know what to look for. This is the case because engineers always provide accurate parameters to ensure that each and every single component will work flawlessly for years to come.
Contribution #3: Heavy Engineering
The mining industry uses massive machinery day in and day out. Such machinery is uniquely provided by expert engineers. This is primarily why it's impossible for the mining industry to exist without engineers. Engineers create unique machines and tools to make it easy for the industry to excavate mineral and metal deposits. This can only be done through thorough studying and meticulous application of engineering methods to allow for smooth and efficient machine operation. Engineers come up with machinery that can answer all kinds of mining needs. If there is a unique problem and there is no machine that exists yet for such a specific need, engineers go out of their way to create one.
Contribution #4: Repairs
The mining industry also relies heavily on engineers for repairs of broken or malfunctioning tools and machinery. Mining repair is sensitive and critical as no regular service worker can do such work. This is the case because almost, if not all, mining tools and machinery are extremely expensive. This is why the repair of such tools and machinery is only entrusted to expert engineers. The repair can only be done by intelligent experts as numerous factors should always be considered. The repair of motors, valves, pumps, clutches, brakes, wheel ends, and crucial components can only be expertly handled by learned engineers in the field.
Contribution #5: Rebuilds
Engineers greatly help the mining industry in the wise use of finances. Through their expertise, not all broken and malfunctioning tools and machinery need to be thrown out or disposed of. Engineers can opt to rebuild tools and machinery in a cost-efficient and highly precise manner. This removes the need of having to spend on brand new tools and machinery. The good thing with rebuilds by engineers is they could even come up with a way better and highly customized machine. A machine rebuild that can even be better than a brand new one. This is because engineers can zone in on common operational bugs and problems of broken machines. They can then duly apply concepts to better a machine's function. All without the need to spend for the purchase of a brand new machine or unit.