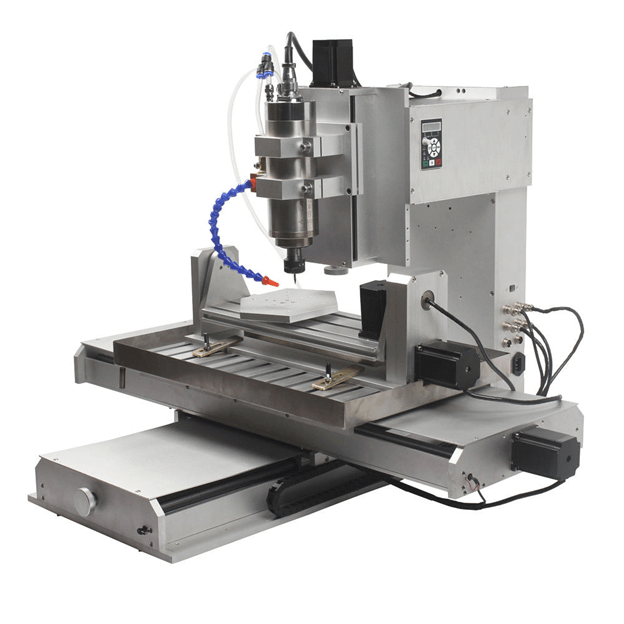 By Antonio
Best CNC CAD Software You Should Know
As a craftsman, you have had an excellent idea for a prototype at one time or another. CNC milling is an appealing option for quickly creating prototypes and components that need drilling or cutting. A cylindrical rotating tool is used to cut the finished software-generated design from plastic or metal. Using a CNC milling technique guarantees high-speed production, mechanical cooling of parts, and higher precision. The CAD software used to create the prototype designs convert the final image into DXF or DWG milling file. Which are the most popular CNC Milling Software?
How CNC Milling Works
Since CNC is built on computer-controlled tools, it is essential to understand how the underlying software operates. A user makes a drawing on a CAD (Computer-Aided Design) program. The drawing is then fed into the CAM (Computer-Aided Manufacturing) program, which produces the gcode that will be translated into a finished part. Gcode refers to the language that directs the CNC machine on what to do. The process is as follows:
A CAD drawing in 2D or 3D is made of the desired part using software like SolidWorks or Autodesk
CAM software such as Mastercam and Meshcam is then used to create a conventional CNC gcode file
The gcode file consists of machine commands and instructions, e.g., slicer, laser paths, motions, etc.
The gcode is fed to a 3D printer or conventional CNC machine, which then crafts the parts
CAD/CAM software choices
Ideally, when looking for software to use in CNC machine milling, it is essential to consider software that supports the necessary CAD/CAM order of operations described above. CAD software supports making drawings on a computer and adding measurements to them. CAM takes the CA drawings as input and generates gcode. The feed-and-speed calculator helps the machinist to avoid tool breakage and wear. The controller software is part of the CNC machine.
The factors that you would consider when choosing CAD/CAM software include affordability, community support, ease of use, and market share of the software.
Free CAD/CAM software
Some of the best free CNC software includes:
G-Wizard Calculator – comes with a great scientific calculator, geometry and trig calculators, drill chart, fastener database, and thread database with tapping drills. It also incorporates fits for ISO 286 and ANSI B4.82, a rigidity calculator, CNC Servo, and Stepper Motor calculators.
A9 CAD – takes up less space than most design and photography software. It has a large user base in Romania, Japan, and Italy.
FreeCAD – it is an open-source (FOSS) software that is a parametric modeler that can be used to design objects of varying sizes. This allows you to modify your designs through changing model histories and parameters. You can sketch geometrical 2D shapes, which are then used as a base for building more objects.
Paid CAD/CAM Software
SolidWorks – hands-down the best CAD/CAM software. It allows you to simulate, create, manage, and publish 3D models. Tooling processes such as conceptual design, strength and dynamics analysis, and product layout are all integrated into the software. Possible complex assembly problems that may arise can be resolved early during product development. Pricing starts at $3995 a year for Standard.
Fusion360 – free for students and educators, the paid version of Fusion360 features collaboration, generative design, simulation, 3D modeling, electronics simulation, and manufacturing extensions. Fusion starts at $495 a year.
Conclusion
CAM/CAD software comes in many versions and flavors. Consider price, ease of use, and community support when selecting CNC software.