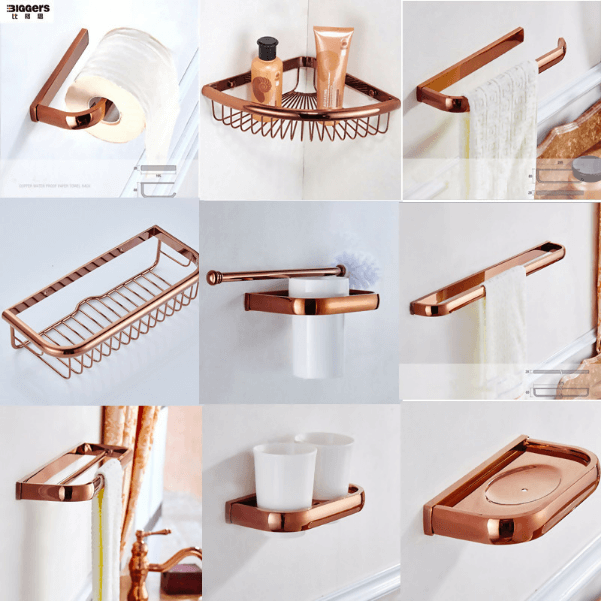 By Antonio
The Best Shower Accessories To Get For Your Bathroom
In a house, bathrooms are arguably the most frequently used rooms. Unfortunately, these rooms are easily overlooked in most homes. Just because you had a bathroom bathtub installed doesn't mean that all your work is done. There's still so much that you need to do to keep the bathroom updated with a few refreshing accessories. These are guaranteed to make the space much more comfortable, functional, and convenient for you and your family.
Accessories For The Bathroom That Are Very Useful
Your bathroom needs to have the feel of a spa. Cool and creative bathroom accessories can easily transform your bathroom from basic to amazing with a whole new look, feel, and smell.
Here is a list of clever items and insanely awesome accessories that you need in your bathroom:
These sets usually include a toothbrush holder, a soap dish, a soap dispenser, and a miscellaneous tray which are all vital essentials for a well-organized bathroom.
Toilet paper holder or dispenser
Find a TP holder that doubles up as a magazine rack. Not only is it cool-looking but it's also space-savvy.
Make sure that it's made using environmentally friendly materials and that it's entirely closed off so that the tissues don't get dusty.
In addition to the normal cleaning supplies, you should also get a toilet brush and a tile scrubber for easy bathroom cleaning.
When it comes to matters cleanliness, such a simple touch can make a huge difference.
Shower mats and floor mats
A shower mat should have a powerful grip to reduce accidents in this slippery accident-prone area.
Ensure that the floor mats are waterproof, absorbent, warm, and comfortable. When you step out of the shower and need to do your make up or shave your beard, a soft rug will come in handy.
There are so many options that you can choose from depending on the room's style and your personal preferences.
For the shower curtain to be efficient and fully effective, it should be able to prevent water from getting outside the bath area. It should be waterproof and of the correct length
Getting extra storage space will go a long way in keeping your bathroom organized. The extra storage saves space and keeps away the clutter. It holds the shampoo, soap, razors, and makeup. There are some portable storage solutions that hold your phone, tablet, wine, or books.
If the stands are metallic, ensure that they're rustproof.
New towels are an easy way of adding flair and refreshing the bathroom.
As for the hand towels, go for decorative ones.
Don't forget to get sleek and modern hooks especially if you have a small bathroom. This is where you can hang your towels.
Air freshener and air purifying bags
This will keep the bathroom smelling fresh and clean every time. The purifying bags have charcoal on the inside which is great for absorbing odors, moisture, allergens.
The air fresheners are a quick fix for any weird smells and prevent any awkward guest situations.
Shower speakers and LED lights
Both the speakers and lights should be waterproof and easy to control from inside the shower. The speakers have 10 hours worth of battery life and sync your smartphone so that if someone calls, you can receive and talk to them.
As for the lights, they are color changing with an option of seven vibrant colors. Tell me of a better way to turn all your showers into a party for one.