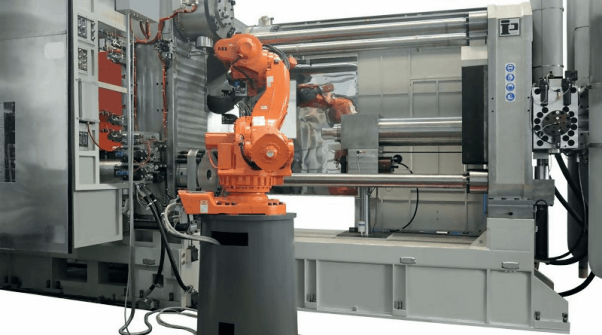 By Antonio
The Die Casting Industry-Trends And Challenges
The die casting industry dates to 1838 after the invention of die casting equipment. Over the years, the industry has evolved into an accommodating docket patented in 1849. Since then, die casting has become a viable metal casting process. It is characterized by a series of activities converting molten metal into a mold cavity. Usually, this mold cavity is made using hardened tool steel machined into shape. You should be aware of the fact that die casting is slightly similar to injection molding. However, the process is made from different non-ferrous materials. In this blog post, we share more information on the die casting industry. Click here to learn more.
Background Information
Die casting is definitely undergoing several sessions of improvement. Like any other process in the manufacturing sector, it has also faced a couple of challenges. But, this method of production has numerous potentials too. Individuals who have succeeded in reorganizing as well as utilizing these potentials for production have attested that it is a viable production method. They have also been successful in their business endeavors.
Industry Trends
By utilizing different die casting processes, manufacturers can easily design products with complications. There is progress made in this revolutionary industry. For that reason, project partnerships, as well as the possibilities that have arisen from the digitization of die casting, make it a reliable manufacturing initiative that enhances competitiveness in business.
Over the years, the die casting has undergone several changes. The first transition is becoming a fully integrated docket into the societal as well as technological sector. Here, the automobile sector, which purchases up to 90 percent of products made in the die-casting industry, has a significant role to play in the industry.
Also, die-casting foundries have been optimistic regarding the future. This is primarily because every vehicle component, including a structural component as well as sensor casing, must be diligently designed and then produced to satisfy the growing specifications of most consumers.
Die casting is a relatively affordable yet economical process that can efficiently be utilized in these processes. Also, electric motors rely on the availability of die-cast parts, including battery housing.
As with any business in the consumer sector, partnerships have strengthened the existence of the die casting sector. Here, modern die-casting foundries are primarily accustomed to the manufacture of demanding parts to meet economic challenges in the long run.
Several companies in the die-casting market have been meeting to engage in material sciences. In these sessions, the professionals work together to establish challenges and create viable solutions. The die-casting technology continues to develop with regard to the applications of alloys and additional application possibilities in different industries.
In Closing
Note; complexities in its supply chain drive the universal die casting industry. Other factors that characterize the evolution of this market include the expanding automotive industry include the increased penetration of the die casting components in industrial machinery. With the development of automotive lightening trends in Asia, die casting is becoming the primary production method across different sectors.