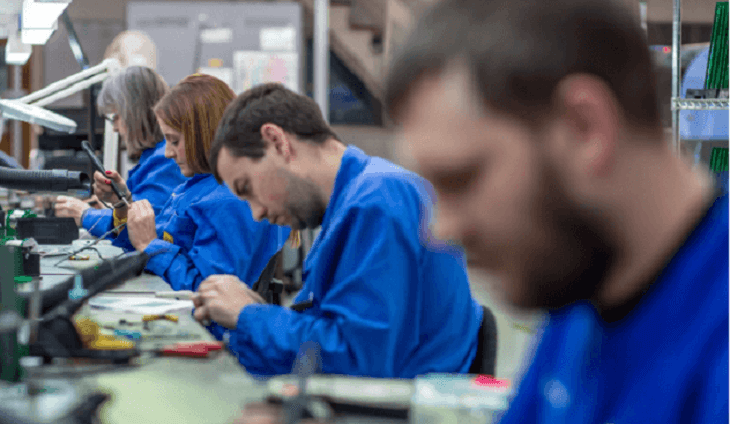 By Antonio
What To Look Out For In An Electronics Contract Manufacturer
Outsourcing your electronics manufacturing to a contract manufacturer like Echeers helps you to make and trade in electronic devices without necessarily having to put in any major form of investment with regards to machines or skilled staff.
Benefits of contracting a good manufacturer
Some companies decide to work with contract manufacturers because it's a more efficient and less expensive way of bringing new products into the market. Let's have a look at some advantages of collaborating with an electronics contract manufacturer:
Focus on strengths and core competencies
Outsourcing your manufacturing needs allows you to free up your human resources and allows your employees to focus on their core competencies such as planning, strategizing, and advertising.
Contracting manufacturers who already have experience in the manufacturing field saves you a lot of start-up capital and other costs that would amount from buying equipment and hiring laborers.
Helps to manage the supply processes
Working with contract manufacturers allows you access to global suppliers and component engineers. This eliminated the need to hire employees who work within the premises.
There are also some electronics contract manufacturers who offer drop-shipping services. They deliver merchandise straight to the customers' location. This eliminates the need for you to invest in warehouses and other types of storage spaces.
Traits of a good contracting manufacturer
Choosing a good contract manufacturer is a big deal because a lot is at stake. One has to be very careful because usually, a large investment is involved.
Besides all the benefits we listed above, a good ECM needs to have other qualities that you have to consider before working together. Doing your research is key. Some important traits to look out for in a potential manufacturer are:
The contract manufacturer should allow you to choose the design of the hardware and software. However, the manufacturer should be able to handle the details that aren't very important such as the enclosures and plastics for making packages.
The contract manufacturer should be able to help with different aspects that are part of launching the product such as developing tools for manufacturing and other in-circuit and tool for testing the functionality of the machines.
Experience in ramp-up manufacturing
Over the years that the manufacturer has been in business, they should have a refined business process that enables them to ramp-up the production volume whenever it's necessary.
Solves your specialized needs
If the manufacturer does not want to or is not in a position to solve your specific production wants and needs, then they are not valuable to you. Before you set out to work together, ensure that the electronics contract manufacturer specializes in products that will be beneficial to you as you develop your products.
Experience in the industry and reputation
Find an ECM that has a lot of experience. This is a good sign that the manufacturer is trustworthy and that the previous customers are satisfied. When the manufacturer has the necessary experience, it means that the work that they do for you will give you high-quality products.
Check when the company was established and the customer reviews too.
Your manufacturer of choice should be able to deliver on the project that you assign them and within the specified time frame. To get a rough idea of whether they can deliver or not, find time to go and check their facilities; ask what modern technologies they have at their disposal.