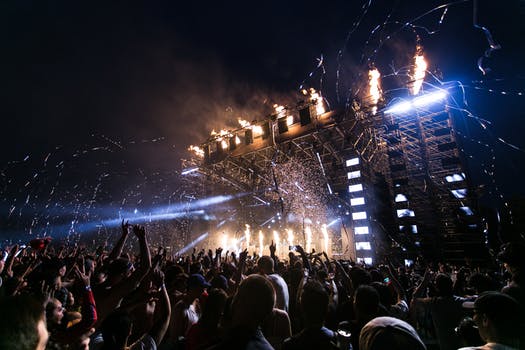 By Antonio
Factors to Consider When Buying Led Kinetic Light System
The use of LED lights has been in the rise for the past few years. The lights are energy efficient, stylish and highly durable.
Most people are using them to add personality to their homes. However, you will need to consider some factors before installing  Led Kinetic Light System. In this way, you'll be sure you get the right type and place in the right area.
These are some fundamental factors to consider.
Light Color
Colours can bring out a specific character and atmosphere.
For instance, white colour has the effect of making the arena, stadiums or homes more inviting and cosy. Green and red LED lights are familiar with themed decorations on given occasions and holidays.
At times, you may consider installing LED lights that change their colour. But how will you know the best LED dynamic light system?
Well, you'll need to know what you want to use the light for. That's the only way to choose the best hue, features and brightness.
Durability
Are you installing your dynamic light system outside your house? If yes, there are so many elements that may damage it.
Check the functionality and efficiency of your lighting system before you make a purchase. If rain is frequent in your area, then a waterproof lighting system would be ideal.
Ensure your LED light can withstand adverse weather conditions. That's the only way to get value for your investment. It also ensures that your lighting needs are met.
Energy Efficient
The lighting system you buy must be energy efficient. That's the only way to keep your power bills at the lowest possible rates. Sure, they'll cost you more to install than conventional fluorescent lighting. But you'll save more on monthly power bills.
But you need to be careful. Ensure you get the type of lighting system that meets your needs and preferences. It doesn't matter how powerful or efficient your lighting system is. If it doesn't fit your needs, then it's a waste of resources.
The Size of the Lighting Area
The cool thing with LED lights is that you can use them anywhere. Say in a football arena, music theatre, stadiums among other places. In short, the application of these units is limitless.
Even then, you need to make sure you get the right size for this area. For example, the size of a concert stadium will differ in size from that of another stadium. You'll need to measure the size before you make the purchase. That's the only way to ensure you get enough lighting.
Conclusion
Choosing the right LED kinetic lights need not be challenging. That's if you know your lighting needs and the area that needs this lighting. If you don't, then you can't get the right LED lights for your needs. The entire investment will be a waste.
When making the purchase, ensure the system is durable and energy efficient. Hire a competent electrician to do the installation for you.