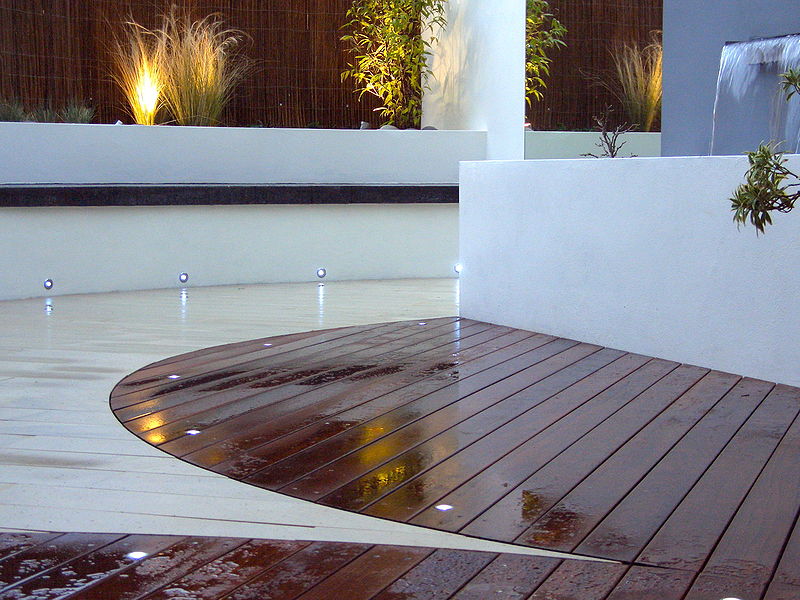 By Antonio
Steps to Install A Garden LED Flood Light System Yourself
Would you like to create a more inviting atmosphere in your garden this summer? If you are really excited to make those changes then the installation of a good quality Garden LED Flood Light system may be the perfect solution. Once you decide, why not consider installing them by yourself – of course, you could pay someone and get the work done but DIY has its own excitement.
In the present day, there is a large market for LED Lights, and finding the best suitable LED Flood Light Manufacturer that caters to the needs and requirements of your house and office can be a tough task.
But once you have done your own research and found a reliable LED Flood Light Manufacturer then it would be a quite exciting task, as you would love the eco-friendly step you are going to take.  Here we have made it easier for you, you can follow the simple steps mentioned below and install it yourself by following them.
Step 1 – Begin by drawing up a simple plan of where in your garden you would like the floodlights to be situated. Then besides these mark down what wattage the bulbs will need to be next.
Step 2 – Once you have decided the spots, you need to determine what size transformers are needed. To do this, all you need to do is add up the total amount of wattage for the bulbs you will be using and then multiply the figure by 1.3. So, for example the total wattage of each of the bulbs you are planning to use is 20 watts and you planning to install 6 of them than the size of transformers needed after multiplying the 120 watts by 1.3 would be 156.
Step 3 – Next you need to determine how much lighting cable is required. To make sure that you have enough cable, measure the distance between each lamp and then add all these figures together and then multiply by 1.3. It is best if you use 12 gauge cable for the installation of LED floodlights in your garden. However, if the distance between each light in the system is quite long or you choose to use higher wattage bulbs in them then it is important that you use much thicker gauge cable. Would recommend that you use either 10/2 or 8/2 cable in these situations.
Step 4 – After purchasing all the necessary items including any tools you may need especially wire cutters or strippers, screwdrivers, drills, screws and pliers you can start to install the Garden LED Flood Light system in your garden. The first thing to do is actually place the lights in the positions you have chosen for them to go. Remember to make sure that they are in positions that they are going to do the best, whether it is to help illuminate a particular part of the garden or to help create a special effect.
Step 5 – Once you have placed the lights in the decided positions, you can run the cable from the transformer to them. It is best to create separate cable runs for each light from the transformer rather than just connecting one light to the next. This way you will also be in a position to easily track down if any problem persists. It is a good idea to make sure that you run cables to lights that are of a similar distance from the transformer grouped together. This will not only help you to reduce any drop in voltage but also any loss of brightness produced by the lights.
Step 6 – As soon as the LED flood light systems are connected to the transformers plug them into a GIF outlet and turn the lights on. You can now examine them and check if they are providing a good amount of illumination. When you are satisfied to mount the transformers and bury the cables.
It is important to buy these lights from a reliable LED Flood Light Manufacturer as LED flood light consume significantly less energy, last longer, are more reliable and are even much smaller than other types of lighting. All these advantages must be taken into consideration and they certainly seem to favor choosing an LED light manufacturer.