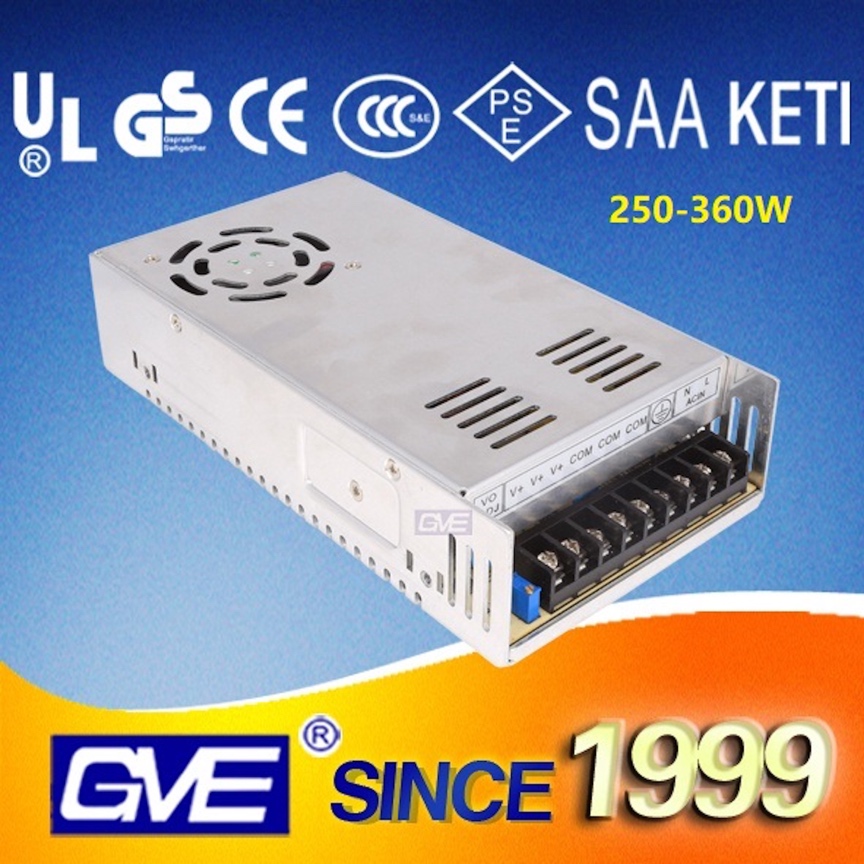 By Antonio
GVE Ultrathin Series 250-360W PSU Product Review
GVE is one of the fast growing companies in China whose main objective is to provide top of the line power supply solutions. The company has been around for more than twenty years, creating and developing valuable solutions to meet the growing demand of the industry. The company works closely with a team of independent professionals from well-established R & D institution to test, validate and advance their products to guarantee safety, reliability and to ensure that they can deliver what is expected of their product.
GVE understands the importance of a reliable power supply unit (PSU), which is why they developed the Ultrathin Series 250-360W. Without a reliable and suitable PSU your product won't able to deliver its maximum performance, leaving you short changed from all the resources and advance technology you used creating your dream product. To help you get a better look, check out one of GVE reviews on one of  their top products below: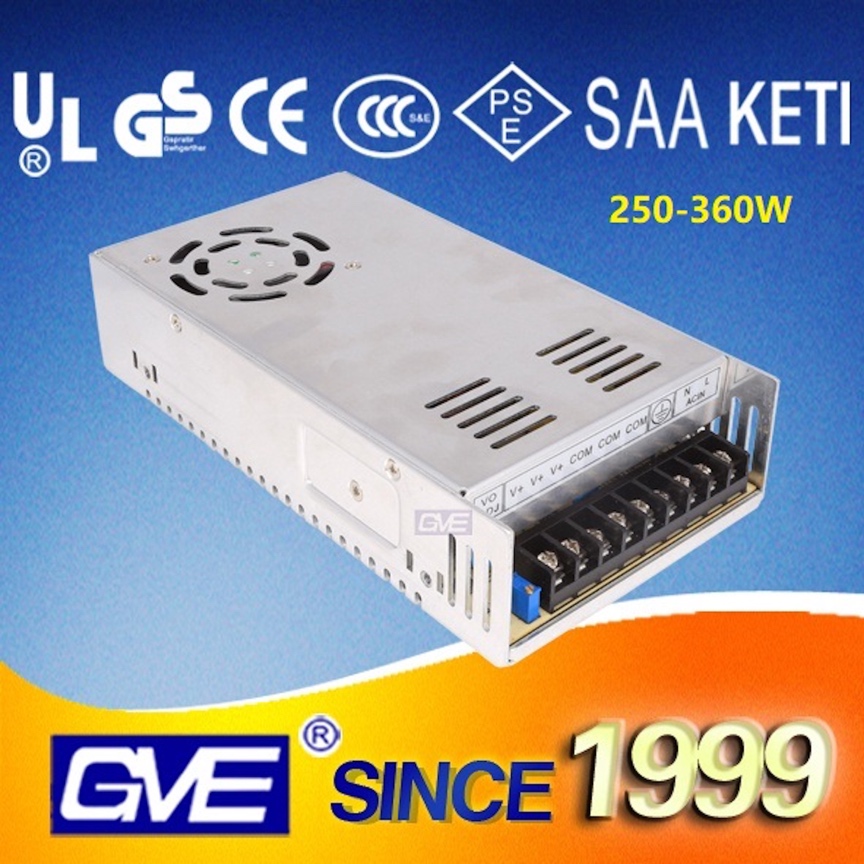 GVE Ultrathin Series 250-360W a Closer Look
PRODUCT SPECIFICATIONS:
Type: Enclosed power supply 
Housing: Aluminum
Size: 8.46 x 4.53 x 1.18 Inch
Input: 00-240V, 50/60Hz, 5A
Output: 12 to 15V, 30A, Max Power
15.1 to 21.9V, 20A, Max Power 360W
22 to 31.9V, 15A, Max Power 360W
32 to 41.9V, 10A, Max Power 360W
42 to 48V, 7.5A, Max Power 360W
Features:  self-contained regulated PSU, complete
Safety Features: overload, overvoltage and short circuit
Others: AC input 200 to 240V
Approvals and Certifications: IS15885, China: CQC/GB4706
EMC: GB/T9254, GB4343
PROS:
Because GVE Ultrathin Series 250-360W is thinner compared to your regular PSU, it is ultimately lighter, which makes it suitable option for portable and small products.
The overload, overvoltage and short circuit safety features protect your product from incurring damages in case of anomalies such as current fluctuations.
As a self-contained regulated PSU you can rely on the Ultrathin Series 250-360W to provide more stable output voltage, which can help your product achieve its maximum efficiency and reduce its exposure to common wear and tear.
Another great feature of this product is it creates less noise compare to its other counterparts.
Recognized as one of the cost-effective power supply products in China.
Saves you time from securing added safety certification, since it already has the required standard safety product certificates.
The company offers 5 year warranty, so you are protected against hidden or factory defects.
GVE offer online chat support, so in case you have any questions pertaining to their product you can rely on their team of professionals to address your concerns and inquiries.

CONS
The Ultrathin Series 250-360W requires minimum order purchase, meaning its ideal for mass production and not for retail.
CONCLUSION
GVE Ultrathin Series 250-360W is an ideal PSU option for product manufacturers. It is equipped with all the necessary safety features and certifications that can help you save significant amount of resources during production. GVE also offers reliable after sales support which includes 5 year guarantee and accessible online chat support, so you can be sure that your investment is safe with GVE products.