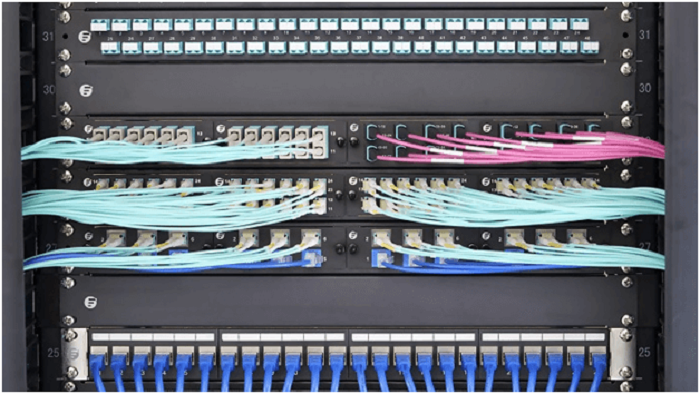 By Antonio
Tips to Consider When Buying Network Rack Cabinet
Buying a network rack cabinet is one of the rewarding things you can do to protect your switch, hub, communication box, or server. So, whether you're buying a rack for home use or office, you need to consider the space you have.
If you're thinking of buying server racks, consider a reputable supplier like Suntec it. Here is a guideline that will aid you when choosing a network rack.
One rack unit is 1U. So, when buying a network rack cabinet, you need to consider the uses of the rack. For example, you can buy server rack 42U that will house your current equipment and provide space for more stuff in the future.
If you have a 20U server, consider buying 42U cabinet and put the heavy accessory on the lowest part of the rack and the lightest on the top. Also, check the width on the inside of the tray, which should be 1.75″.
Network rack cabinet is supposed to house remote power management devices, rack-mounted LCD monitors and more, efficiently. This means its an enclosure that houses data center properly. Therefore, the layout of the cabinet matters because it will determine how efficiently you'll arrange your network devices.
Also, consider cabling requirement and interconnection before you purchase an adjustable rack cabinet. It is also essential to measure and put aside space where you'll be setting the server rack but ensure you buy a rack that is 10% bigger than what you require.
Also, consider wall-mounted data cabinet and ensure the mounting rail comply with the ANSI/EIA-310-D standard (1992). Note: it is not necessary to mount the network rack cabinet on top of the wall. It can still sit on the floor but be mounted on the wall for stabilization.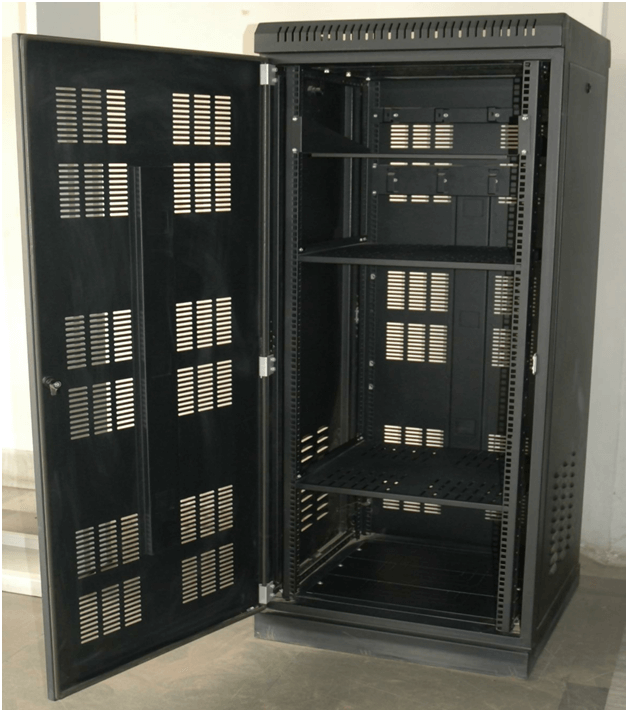 Imagine the threat your company is under if someone decided to alter your data from the server. It is therefore essential to consider what the server rack security options are. The cabinet should be built with sturdy material and should provide an opportunity like the use of a password to access the server.
Another feature to consider when evaluating the security the cabinet offers for your data is an alarm door or use of a card to access equipment in the cabinet. Therefore, buy a lockable server cabinet and ensure it has added feature that enhances security.
If you need your equipment to work efficiently, you need to regulate hot and cold air in the rack cabinet. Therefore, ensure the cabinet provide cooling features like side panels, brushes, blanking option, and more.
While buying the network cabinet ask the manufacturer whether they can make a customized rack. This is important because the energy produced by a server need to be regulated by cooling the surrounding.
Therefore, your cabinet should have vents, rails, fan efficient cable management option, and more. Also, a home server rack is different from a company cabinet, which is why you should consider the features of each depending on uses.
Take Away
When buying a network rack cabinet, it is essential to gather advice from an expert. Ensure you have enough information about cooling feature, dimension, rack unit, and all other features too before buying the rack.