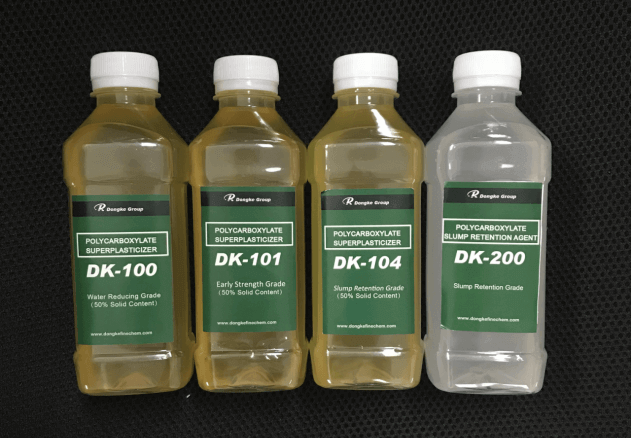 By Antonio
Uses of Polycarboxylate Superplasticizer Powder
Polycarboxylate superplasticizer powder is an optimum performance water decreasing agent and cement dispersing agent in the application of cement concrete. It is commonly used in bridges, highways, tunnels, dams, high rise apartments and among other projects. Additionally, it is ideal for projects that require a long construction timeline and high requirement for concrete slumps like nuclear power engineering. This product is ecologically friendly, non-explosive, non-flammable, and is transported by road or train safely.
Polycarboxylate superplasticizer overpowers most of the disadvantages of conventional water reducing agents and has the potential of lower concrete shrinkages, low dosage, good moisture retention, high performance, robust molecule structure, and optimum production procedure. Additionally, it doesn't use formaldehyde in the production procedure.
Application of Polycarboxylate superplasticizer powder
The powder is ideal for pumping cement concrete for long-distance transportation
Used to make different types of concrete such as ordinary concrete, high strength concrete. Super high strength concrete and high-performance concrete
The product is ideal for configuring various concrete with mineral power and high fly ash
The product is perfect for the making of high mutability concrete, fair-faced concrete, self-leaving concrete, and self-compacting concrete that is vibration-free.
Benefits of Polycarboxylate superplasticizer concrete admixture
The Polycarboxylate superplasticizer powder makes a great concrete admixture that imparts great workability, exceptional durability to concrete, and good strength development.
Higher rate of water reduction and low dosage; with a water reduction rate of 45%, the product is ideal for high-performance concrete production.
The loss is trivial when the slump is light. If it's an already mixed concrete, the slump can be controlled by 15% by applying the admixture. This is helpful to the pumping projects and long-distance transportation of concrete.
Once you add the Polycarboxylate superplasticizer, your concrete will have excellent workability. In a high slump, the concrete doesn't bleed or separate, and its color remains uniform. It is conducive to the self-leveling concrete and high flow concrete.
After this water reducer is used, concrete shrinkage reduces, and this increases the stability and durability of the concrete.
The Polycarboxylate superplasticizer powder admixture is harmless, non-toxic, and eco-friendly. It is contributing to the ecological and healthy growth of the construction field.
It has excellent compatibility with various kind of cement, good slump retention performance of concrete and extended concrete construction timeline
Extra fly ash or slag can be utilized instead of cement to lessen the expenses of using more Polycarboxylate superplasticizer concrete admixture.
Guidelines for Using Polycarboxylate Superplasticizers
Since the quantity of it is 0.4-2.5% of the weight of the cementitious product, the best dosage should be 0.8-1.5%. Make sure you do a concrete test before using high dosage
Don't mix it with naphthalene superplasticizer. When applying Polycarboxylate Superplasticizers, mixers that contain naphthalene must be cleaned and rinsed well to avoid losing the water reducing the effect
When using Polycarboxylate Superplasticizers, it can be added as a stock mixture or might be formulated into a mixture having a specific concentration
Because of its high water reduction rate, the slump us sensitive to water consumption. So, water consumption should be controlled during use.
Final word
Polycarboxylate superplasticizer is the newest innovation in the construction and building sector. Once added to the cement, the product lessens the water to cement ratio, without affecting the functionality of the concrete.