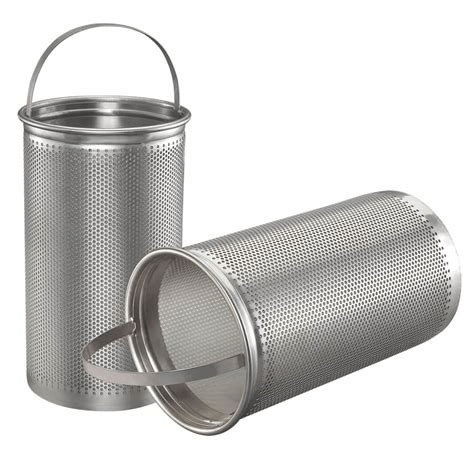 By Antonio
What To Consider When Selecting A Basket Strainer Filter
A filter is a device used to separate wanted fluids or matter from dirt, debris, or other impurities. Filters are an important part of our lives, either in our homes or in the industrial sector. They are common and essential in food processing, power generation firms, pharmaceuticals, production of automotive fluid, etc. Industries must have filters or a filtration system to reduce pollution and allow for good working space and surroundings. But note, there are many types of filters and various companies that specialize in their manufacture. You can read more on Saiifler high-quality filter manufacturer. In this extract, we look at factors to consider when buying a high-quality basket strainer filter.
Choosing a high-quality basket strainer filter
The choice of material is crucial, and it depends on the type of application. It determines how efficient, reliable, practical, and durable the filter is. Materials like iron, stainless steel, carbon steel are suitable. The chemical composition of fluids also determines the material. The liquid can be acidic, alkaline, waterbased, or even oil. The material must be compatible with the fluid passing through it.
Flow rate is the rate at which the fluid passes through the basket. The flow determines the size of the filter you want to buy. You should also know the maximum operating pressure of your filter system. It is essential to share the specifications of the system with the seller or designer to ensure it matches the flow rate and can withstand the pressure, therefore reducing the chances of any mechanical breakdown.
The size of the mesh determines how efficient and effective the basket strainer filter will bere. Also, understanding the type and size of particles passing through the filter is important. Perforations determine the amount of fluid flowing through, and the dirt blocked. They differ in proportions; therefore, the straining ability is also different.
Size or diameter of the basket strainer required
The diameter of the filter must be compatible with the housing. If the basket strainer is too big or too small to fit into the housing, then filtration will be impossible. It is crucial to know the measurements correctly.
The working pressure and temperature
The pressure that the basket strainer filter can withstand must match that of the flowing fluids to avoid any damage or breakdown, thus determining the design of the basket. Also, the viscosity ( inability of fluids to flow) of some fluids varies inversely with temperature. It is, therefore, crucial for you to know the temperature of the flowing fluid to select a suitable basket strainer.
Conclusion
Many factors determine a good quality basket strainer filter. You need to figure out what you are looking for in a filter. You should also take into consideration the use of the filter required. Many companies manufacture filters, and going through other people's reviews of the specific products can guide you and help you choose the perfect one.